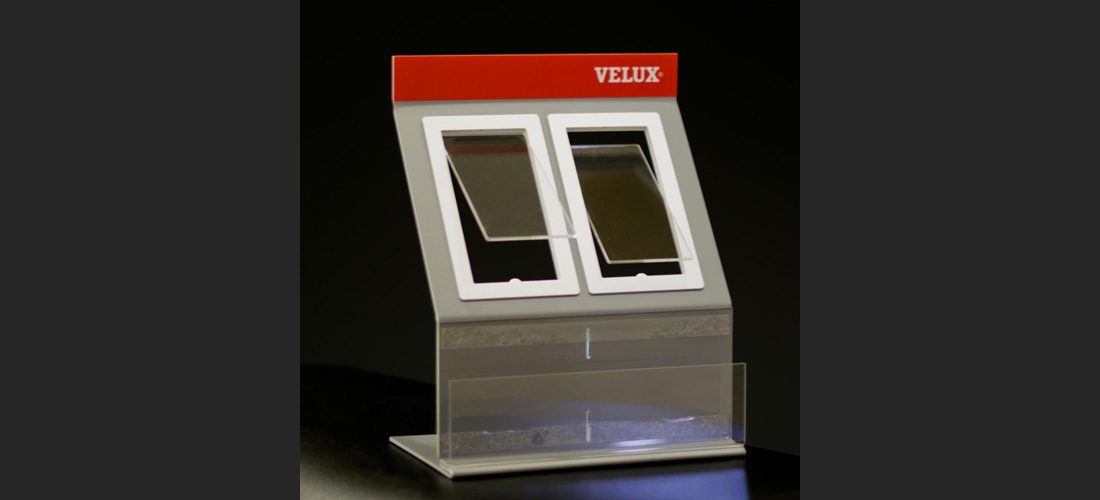 For more than 25 years, our company has been specializing in the processing and molding of acrylic PMMA plexiglass, polymer lexane and dibond plastic sheets for customers from the Czech Republic and abroad. This includes customers from neighboring Slovakia (such as Nitra), Germany, and Austria.
Processing and forming of plastics – and especially plexiglass includes – plexiglass laser cutting, plexiglass milling (plexiglass milling), cold plexiglass bending (plexiglass vacuum forming) and plexiglass gluing.
Thanks to these activities, we are able to produce almost any plastic font, plastic logo, plastic sign, plexiglass protective cover, plexiglass drawing box or box and also an advertising stand.
We produce advertising stands in sizes that you choose (tailor-made) and also in standardized sizes A0, A1, A2, A3, A4, A5 and A6. These dispensers have a wide range of applications in the presentation of weapons, hunting knives, fishing rods and reels, mobile phones, action leaflets, magazines, pictures, designs, etc.
We can print POP and POS advertising stands with your chosen logo, pattern, picture, logotype or other graphics.
All products can be picked up in person at our Ostrožská Nová Ves facility or sent to you throughout the Czech Republic and abroad (Germany, Austria, Slovakia, etc.) by an external carrier.
Are you interested in our services? Contact us!
Use the contact form below.
Or call +420 774 84 9995.