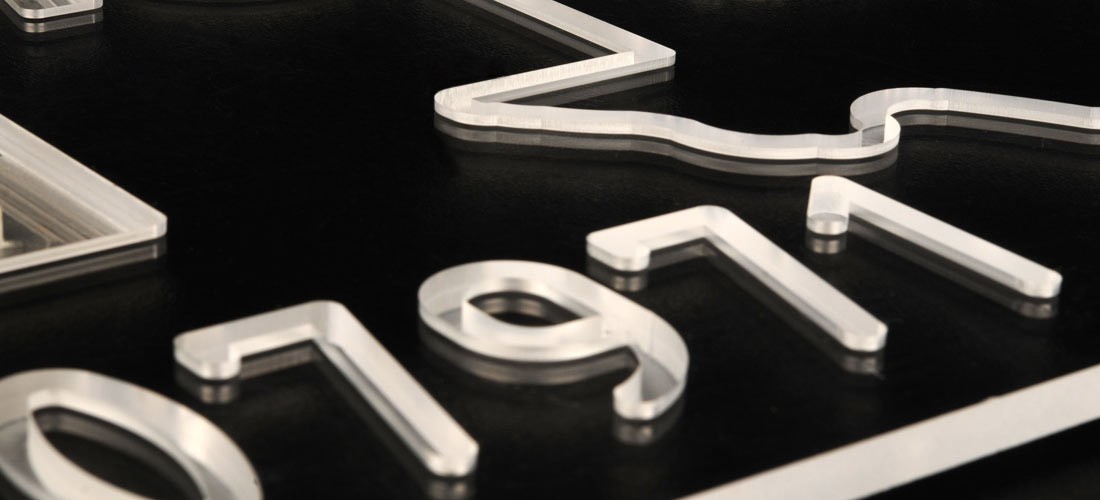 Plexiglass cutting in Hradec Králové
One of our main specializations is Plexiglas Cutting for clients from Hradec Králové and the whole Czech Republic and abroad.
We perform plastic cutting by contact and non-contact.
Laser cutting of plexiglass and other plastics is a non-contact method. The contact method is cutting plexiglass and other plastics with a milling or plastic milling .
Both methods are very fast, accurate and have minimal residual material (waste). However, in contrast to laser cutting , plastic milling has several undeniable advantages. The first is the possibility of cutting, which allows us to create more details in Plexiglas and other plastics. The second is the possibility of cutting plexiglas at an angle of, for example, 45 °. Conversely, the non-contact cutting method has the advantage over milling that the laser cannot mechanically damage the plastics.
Based on customer requirements, we always choose the best way to cut Plexiglas and plastics to get the best results.
All products can be picked up in person at our Ostrožská Nová Ves facility or sent to you throughout the Czech Republic and abroad (Germany, Austria, Slovakia, etc.) by an external carrier.
Are you interested in our services? Contact us!
Use the contact form below.
Or call +420 774 84 9995.