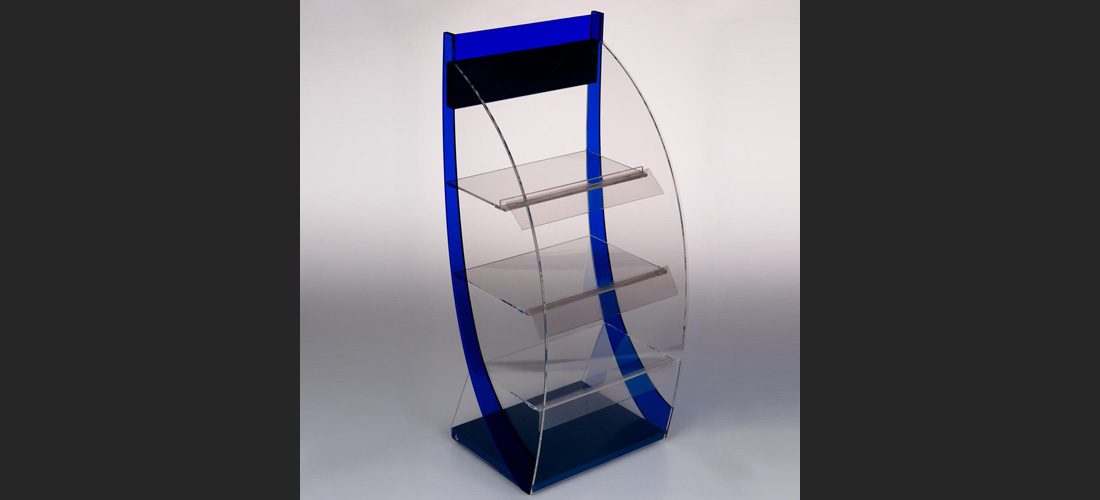 Plexiglass Banská Bystrica
Since 1994, our family company specializes in comprehensive services related to processing and forming of plastics, polymers and plastic dibonds for customers from the Czech Republic, Slovak Republic (for example from the city of Banská Bystrica), Germany and Austria.
Processing and molding of plastics, especially acryl PMMA plexiglass includes plexiglass laser cutting, plexiglass milling, cold plexiglass bending and plexiglass gluing.
These comprehensive services enable us to produce plastic fonts, plastic logos, protective covers for single-purpose machines, drawing and voting urns, plexiglass boxes and POP and POS advertising stands.
Advertising stands are made-to-measure according to your wishes and also in typical sizes A0, A1, A2, A3, A4, A5 and A6. We can also print them with selected graphics on request.
Advertising stands in typical dimensions can be used for presentation of magazines, action leaflets, events, business cards, pictures, pictures, designs etc.
Advertising stands of atypical dimensions will be made to measure and may include advertising stands for weapons, advertising stands for knives, advertising stands for fishing rods and reels, advertising stands for phones and for presentation of various products.
All products can be picked up in person at our Ostrožská Nová Ves facility or sent to you throughout the Czech Republic and abroad (Germany, Austria, Slovakia, etc.) by an external carrier.
Are you interested in our services? Contact us!
Use the contact form below.
Or call +420 774 84 9995.