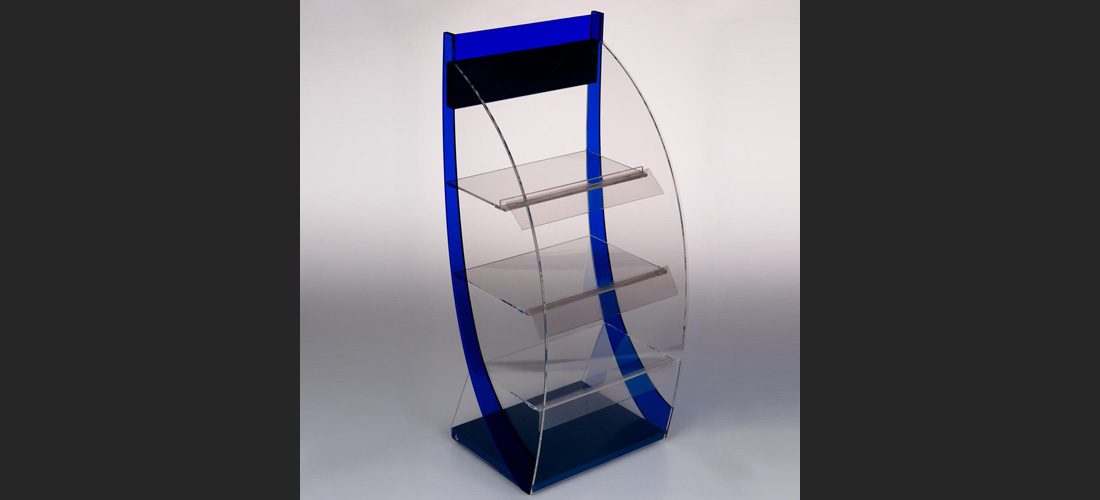 Since 1994 we specialize in complex services in the field of plastic forming and processing for customers not only from the Czech Republic, but also from Austria, Germany, Slovakia and other European countries.
Complex services in the field of plastic forming and processing (especially plexiglass) include plexiglass laser cutting, plexiglass machining by milling (plexiglass milling), plexiglass bending (plexiglass shaping), plexiglass gluing and more.
Our most used services include lexane and plexiglass cutting to the required dimensions, production of protective covers for industrial equipment (machines) and production of plastic (plexiglass) advertising stands.
We produce plastic advertising stands in typical and atypical dimensions, colors and shapes exactly according to your requirements.
Typical plastic advertising stands are typically in sizes A0, A1, A2, A3, A4, A5 and A6. In practice, these are picture racks, photo racks, magazine racks, leaflet racks, business card racks, mobile phone racks, advertising racks, and so on.
We produce plastic advertising racks of atypical dimensions always according to your wish, whether it is the size of the rack, number of shelves (floors), shapes, design, etc.
We print all plastic advertising stands with your chosen graphics (including your logo) so that the stand fits inside and outside.
All products can be picked up in person at our Ostrožská Nová Ves facility or sent to you throughout the Czech Republic and abroad (Germany, Austria, Slovakia, etc.) by an external carrier.
Are you interested in our services? Contact us!
Use the contact form below.
Or call +420 774 84 9995.