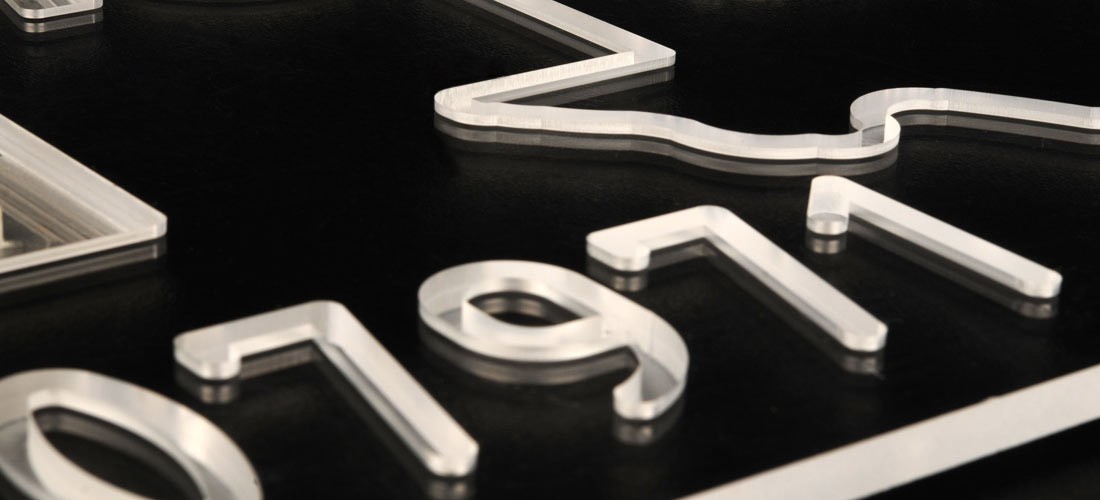 Plexiglas cutting Liberec
As part of our comprehensive plastics forming and processing services, we specialize mainly in cutting plexiglass and other plastics for customers from Liberec, the rest of the Czech Republic and abroad.
Plexiglass cutting is done by both contact and non-contact methods . It always depends on the specific wish of the customer, where we evaluate the most suitable method .
The cutting of Plexiglas and other types of plastics are done with a milling cutter, so it is plastic milling . The contactless method of cutting plexiglass and other types of plastic is through the use of a laser cutter . Both methods are fast, highly accurate, but suitable for different types of workpieces. Cutting with a milling cutter is mainly used if we want to achieve more complex shapes where it is necessary to machine plastics at a certain angle (eg 15 °, 20 °, 45 ° etc.). Laser cutting of Plexiglas and other plastics is mainly used for workpieces that could cause physical damage.
All products can be picked up in person at our Ostrožská Nová Ves facility or sent to you throughout the Czech Republic and abroad (Germany, Austria, Slovakia, etc.) by an external carrier.
Are you interested in our services? Contact us!
Use the contact form below.
Or call +420 774 84 9995.