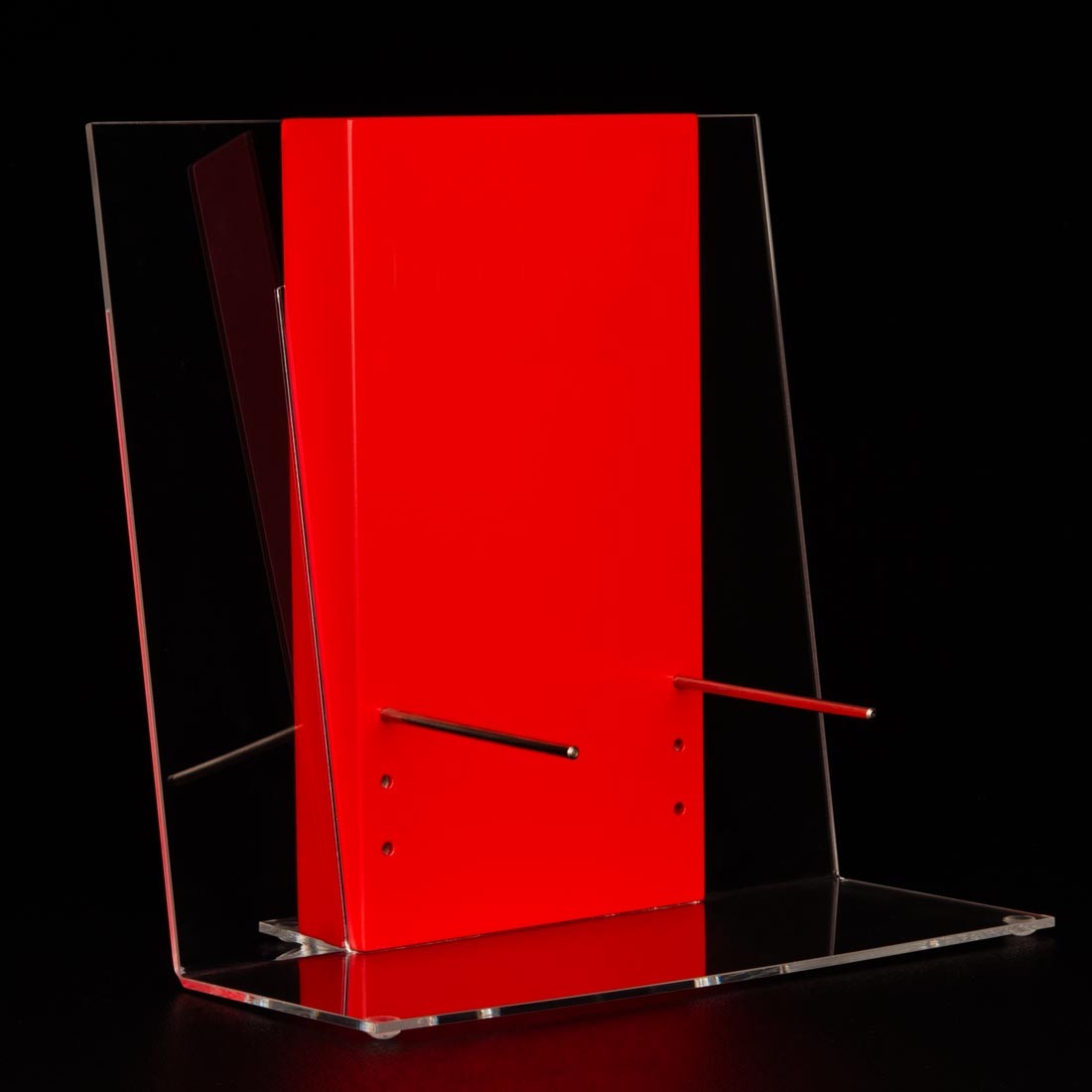 Within our specialization in working with plastics (laser cutting, plastic milling, plastic bending, plastic bonding, etc.) we specialize in the production of plastic stands. Specifically, we focus on plexi stands.
Plexi stands are made for our clients from the Czech Republic (Prague, Brno, Ostrava, Pilsen, Olomouc and other cities) and also from abroad (Germany, Austria, Slovakia and other countries.
Plexi stands and stands are produced in standard (A1, A2, A3, A4, A5, A6) and atypical sizes (tailored to your needs).
Small Plexiglas Stands can be placed on your advertising desks and put business cards in them. You can use the big plexi racks to place promotional materials, products, coins, etc.
We also have experience with plexiglass advertising stands for army shops . Sellers place weapons, pistols and various ammunition into them.
Our great advantage is the production of plexiglass advertising stands with your chosen print. As a result, the advertising stand will fit into your store.
All products can be picked up in person at our Ostrožská Nová Ves facility or sent to you throughout the Czech Republic and abroad (Germany, Austria, Slovakia, etc.) by an external carrier.
Are you interested in our services? Contact us!
Use the contact form below.
Or call +420 774 84 9995.