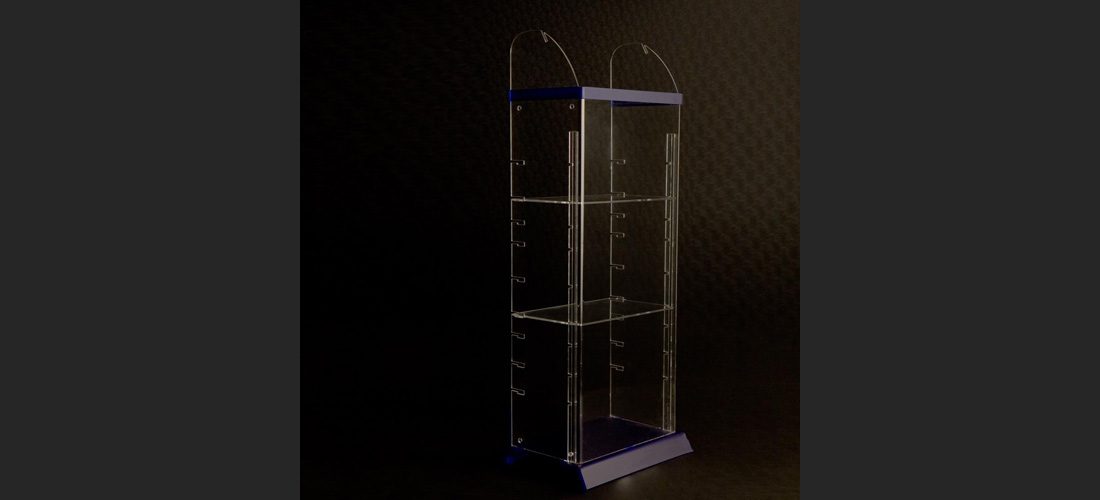 In addition to plexiglass laser cutting, plastic milling (plastic machining), plastic bending and plastic bonding, we specialize in the manufacture of customized plastic racks. We produce plastic stands mainly from acryl PMMA known as plexiglass.
We produce plastic stands for customers from all over the Czech Republic (plastic stands Prague, Brno, Pilsen, Ostrava, Olomouc and other cities) as well as abroad . Mainly Germany, Austria, Slovakia and also Hungary.
POP and POS promotional plastic advertising stands produce both typical and atypical sizes. The most popular are plastic advertising stands A4 and A3. Other dimensions are A1, A2, A5, A6. We produce plastic stands of atypical dimensions tailored to your requirements.
We produce plastic stands from sizes for business cards (plastic business card stands) to large plastic stands such as guns and pistols. Also popular are plastic key holders.
Our biggest competitive advantage is the ability to produce plastic stands with any print (graphics) that make each rack exactly in your brand.
All products can be picked up in person at our Ostrožská Nová Ves facility or sent to you throughout the Czech Republic and abroad (Germany, Austria, Slovakia, etc.) by an external carrier.
Are you interested in our services? Contact us!
Use the contact form below.
Or call +420 774 84 9995.