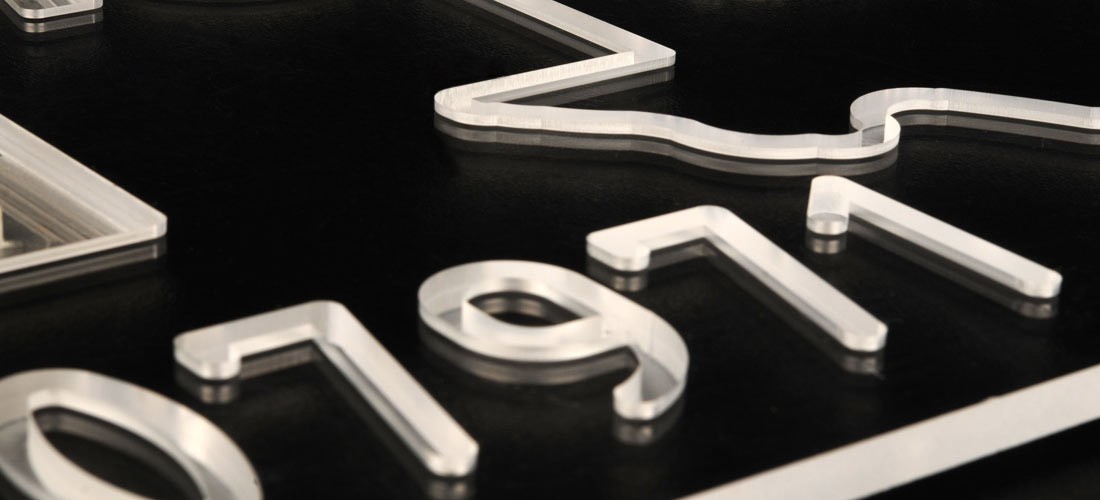 Milling of plexiglass and polycarbonate
Since 1994, with more than 25 years of tradition, it specializes in complex activities of processing and forming plastics. These activities include, for example, laser cutting of plexiglass and wood, vacuum forming, gluing of plastics, as well as milling of plexiglass and polycarbonate.
Milling of plexiglass and polycarbonate is a specialized computer-controlled activity of contact cutting of board material (board technical plastics). This method is very fast, accurate and in practice it does not require additional adjustment of structural edges. Unlike, for example, cutting a material with a saw.
Milling plexiglass and polycarbonate also allows us to make various shape adjustments such as radius, grooving, drilling and also engraving.
A huge advantage of milling compared to, for example, laser cutting is the possibility of milling at an angle of 45 °.
We can mill a large number of engineering plastics, metals and wood:
– Acrylic PMMA (plexiglass)
– Polycarbonate (lexane)
– Wood (veneer, plywood, MDF)
– A-PET, PET-G
– Alu boards
– Dibond
– apod.
Thanks to this, we are able to produce various POP and POS advertising stands, protective covers for single-purpose and industrial machines, etc.
All products can be picked up in person at our Ostrožská Nová Ves facility or sent to you throughout the Czech Republic and abroad (Germany, Austria, Slovakia, etc.) by an external carrier.
Are you interested in our services? Contact us!
Use the contact form below.
Or call +420 774 84 9995.