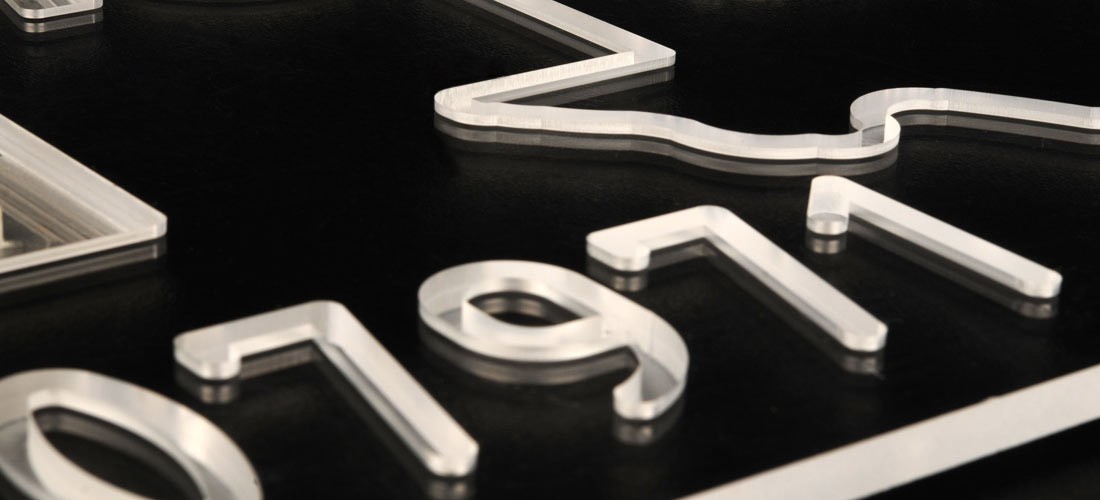 In our business, we specialize in plastics. Specifically, forming, shaping, cutting, milling, etc.
One of our main specializations is Plexiglas Milling . Milling of Plexiglas into required shapes and dimensions is performed for customers from all over the Czech Republic and abroad.
By this method we are able to divide acryl PMMA (plexiglass), polycarbonate (lexan), polyamide, A-PET, PET-G, aluminum plates (aluminum plates), Dibond plastic plates, wood (veneer, plywood, MDF) ..) and also other technical board materials with a maximum size of 2133 x 4267 mm .
Plexiglas milling (or wood, aluminum, etc.) is a modern method of dividing plastics and materials, which is very accurate and does not require additional treatment after splitting. This method allows us to cut plastics and other materials even at certain angles (for example, 45 °). And all this without the need for additional edge editing. This is a huge advantage over Plexiglas cutting (acryl PMMA) laser and cutting lexan (polycarbonate) laser .
By using the plastic milling method, we are able to make adjustments like:
– radius
– grooving
– boring
– engraving
All products can be picked up in person at our Ostrožská Nová Ves facility or sent to you throughout the Czech Republic and abroad (Germany, Austria, Slovakia, etc.) by an external carrier.
Are you interested in our services? Contact us!
Use the contact form below.
Or call +420 774 84 9995.