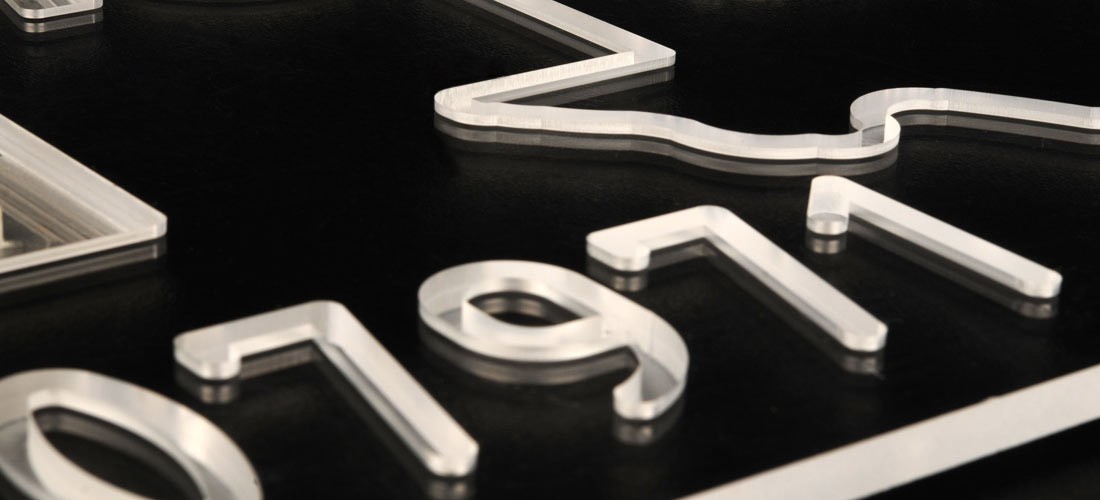 Milling of Plexiglas Prague
One of the main activities of our company is forming and division of Plexiglas and plastics. We divide plexiglass by laser cutter and also by cutter . We cooperate with clients from Prague, the Czech Republic and abroad.
Plexiglas milling is a contact method that divides and shapes plexiglass and other plastics to the required dimensions. This method is very fast, accurate and without unnecessarily large amounts of residual material. Unlike laser plexiglass cutting, it has the advantage that the cutter can machine this material at an angle of, for example, 45 °.
Cutting cutter divides acryl PMMA (plexiglass), polycarbonate (lexan), polyamide, A-PET, PET-G, aluminum plates (aluminum plates), Dibond plastic plates, wood (veneer, plywood, MDF .. ) . We divide this type of board material into 2133 x 4267 mm and we are able to perform radius, grooving, boring and, of course, engraving .
All products can be picked up in person at our Ostrožská Nová Ves facility or sent to you throughout the Czech Republic and abroad (Germany, Austria, Slovakia, etc.) by an external carrier.
Are you interested in our services? Contact us!
Use the contact form below.
Or call +420 774 84 9995.