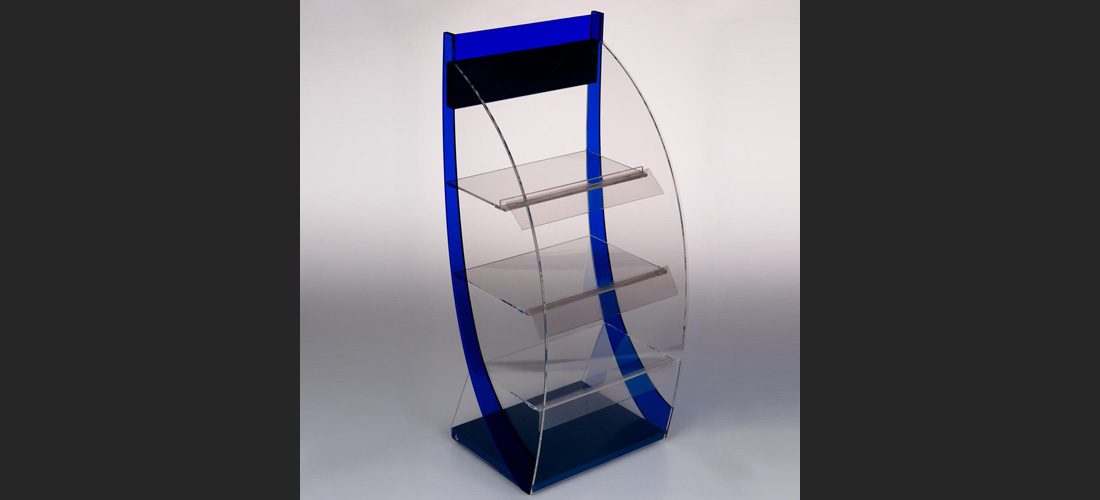 Production of advertising stands
As part of our specialization in plastics processing and molding we also specialize in the production of advertising stands for customers from all over the Czech Republic (Prague, Brno, Olomouc, Ostrava, Plzen, Zlin etc.) as well as abroad (Germany, Austria, Slovakia etc. ).
For the production of advertising stands we use mainly plexiglass (called acryl PMMA), which we cut by laser (cut by milling), shaping (hot or cold forming) and gluing.
We produce plastic advertising stands in sizes A0, A1, A2, A3, A4, A5, A6 and also in atypical dimensions directly according to your requirements.
You can use advertising stands for business cards, magazines, magazines, leaflets, weapons, knives, etc.
We will print all advertising racks with any selected graphics. Just provide us with a logo, logotype, picture, photo, etc., so that it fits exactly into your establishment, shop or studio.
All products can be picked up in person at our Ostrožská Nová Ves facility or sent to you throughout the Czech Republic and abroad (Germany, Austria, Slovakia, etc.) by an external carrier.
Are you interested in our services? Contact us!
Use the contact form below.
Or call +420 774 84 9995.