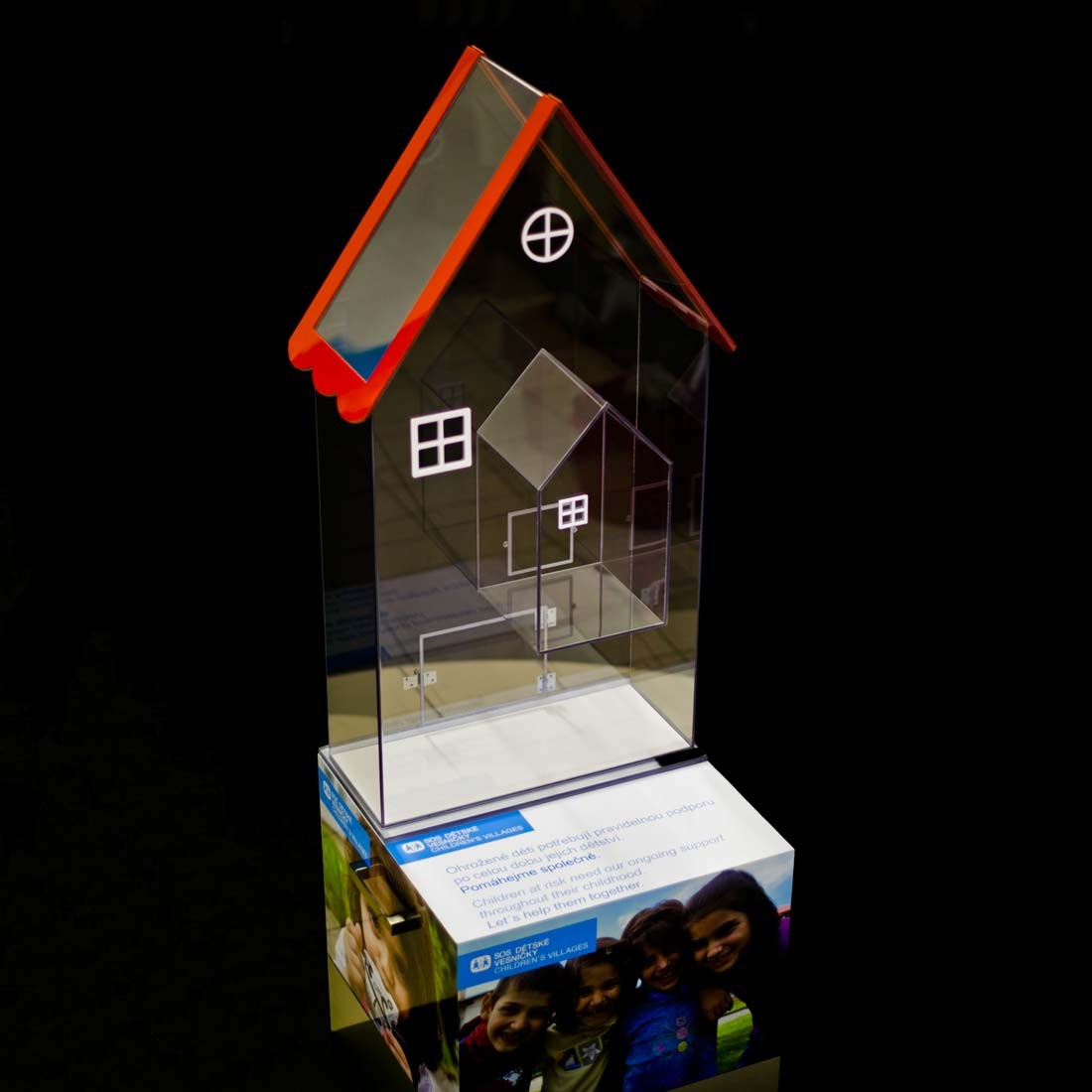 In addition to bending (molding) all kinds of plastics and acrylates, we also specialize in bonding plexiglass and other plastics .
That's why we create custom made polycarbonate (lexan) and plexiglass products all over the Czech Republic and abroad.
As part of our business, we are able to tailor almost any product.
The last order we made was a house-shaped plastic box.
All products can be picked up in person at our Ostrožská Nová Ves facility or sent to you throughout the Czech Republic and abroad (Germany, Austria, Slovakia, etc.) by an external carrier.
Are you interested in our services? Contact us!
Use the contact form below.
Or call +420 774 84 9995.