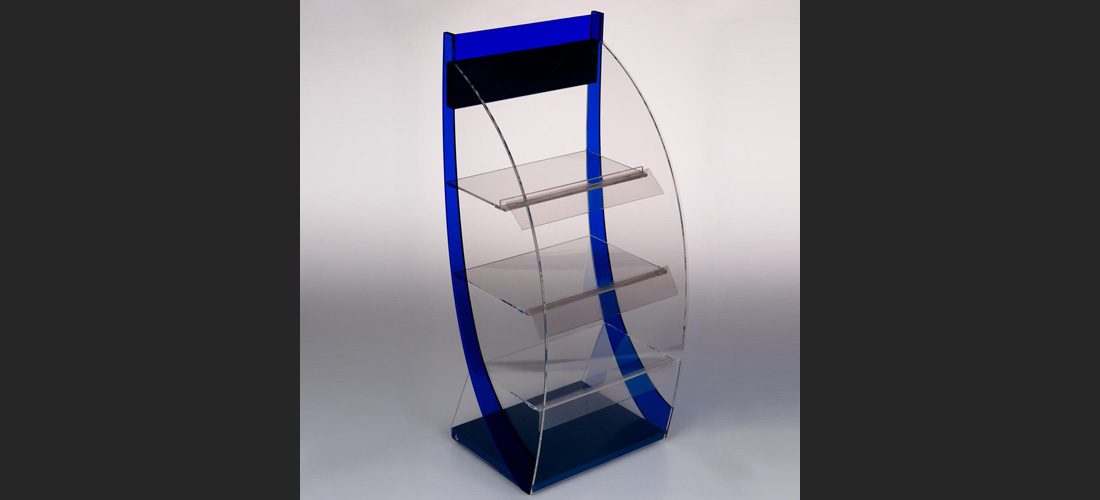 Production of advertising stands
Since 1994, we specialize in the processing and molding of various types of plastics. These activities include laser cutting of plastics, milling of plastics, cold shaping of plastics (or thermoforming of plastics), bonding of plastics, etc. We have customers throughout the Czech Republic (Prague, Brno, Ostrava, Olomouc, Pilsen, Zlín, etc.) and also abroad (Germany, Austria, Slovakia and others).
Accompanying activities of plastics processing and forming is production of advertising stands . We produce advertising stands in sizes A0, A1, A2, A3, A4, A5, A6 and any sizes according to your wishes
You can use advertising stands in A4 size on the counter promotion of leaflets, magazines, catalogs, etc. Advertising stands of smaller size (for example size A6) can be used to store business cards.
All advertising stands can be printed at will by any graphics, because all POP and POS advertising stands are for printing.
All products can be picked up in person at our Ostrožská Nová Ves facility or sent to you throughout the Czech Republic and abroad (Germany, Austria, Slovakia, etc.) by an external carrier.
Are you interested in our services? Contact us!
Use the contact form below.
Or call +420 774 84 9995.